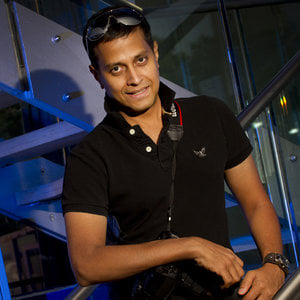 Viran de Silva
London United Kingdom
Biography
Artist | Photographer | Traveler
.
Life is a series of moments and time is what binds these chains. Capturing and preserving moments and emotions shading them with light and lenses, this is what I do. My work echoes these moments and makes time stand still, preserving and freezing the memories for eternity through images.
As a Sri Lankan born, London based photographer I have spent the last 10 years expanding my repertoire by capturing amazing moments in a myriad of countries and locations. I have been privileged to apply my craft to a host of exceptional experiences. From stunning location shoots at the behest of Tourist Boards to sublime residencies, exotic hotels, the catwalks of London and capturing the emotions and magic of a couple's most extraordinary day!
My portfolio is brief insight in to the memories I have captured and a snapshot of the stories through photography.
Contact